"Good place that helps a lot. Helped raise my iron with pills and checking my iron level" – 11th Grade Withrow

"I don't feel sick again. I don't have to go home when I am sick. Make you feel welcome" – 8th Grade Withrow

"Helpful. Ask and the nurses give. They have what you need." – 8th Grade Withrow

"Nice. Always there. Open. Never turn you down. They do everything from blood drawn, strep test, pneumonia, and mono. Nurse Dianne and the nurse practitioner are super educated. Warm and welcoming. Feels like home. They are more than just nurses, they are like friends. Always there even when they are not."- 9th Grade Withrow

"Fast. They have you lay down, get your meds and encourage you to go back to class. They motivate us." -9th Grade Withrow.
A 7th grade student has been visiting the SBHC for the last 8-9 months. He had a tumor in his chest. The SBHC helped set up an appointment with Cincinnati Children's Hospital Medical Center to remove the tumor.
An 8th grade student has been visiting the SBHC for his asthma for the last two years. The Withrow SBHC staff worked alongside Cincinnati Children's Hospital's to control the asthma. He has been put on breathing treatments which have helped improve his score from 12 to 17. Before, he used to miss a lot of school because of his asthma due to coughing and wheezing.
A student had come into the SBHC and wanted to know if she was pregnant. The nurse practitioner administered the test and told the student it was positive. She was relieved because she thought she was not pregnant. The nurse practitioner explained that she was pregnant and discussed the options with her. The student was very lost about the whole process. She lived with her dad, who was not very happy with the situation. The father of the baby was also not present. The SBHC staff worked with the student to refer her for insurance and follow-up appointments, in addition to providing her with the emotional support needed to get through this.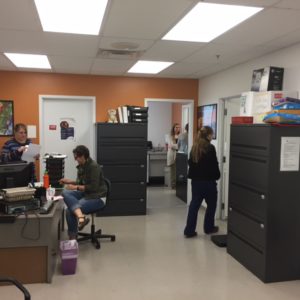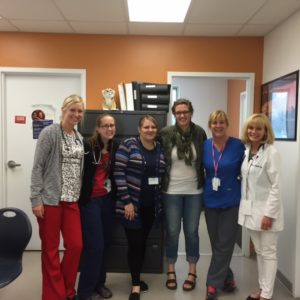 Staff: Mindy Shelton (Case Work Associate), Amy Hollman (RN), Dianne Hess (NP)