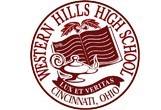 HER DILEMMA
Being overweight was something she had become accustomed to. Losing weight seemed too much of an uphill battle. How was she going to lose weight when the only store she visited was the corner store? How was she going to lose weight when her Grandma was the only who cooked for her? She had to eat whatever Grandma cooked (which was always fried), otherwise she would starve. How was she going to lose weight when she didn't know what foods were healthy and what foods were unhealthy? How was she going to lose weight when her whole family was overweight? How would they look at her if she told them she wanted to lose weight? Weight was something she and her family did not discuss. She and her family ate whatever they could afford. They also ate whatever they wanted, whenever they wanted it.
HER REALIZATION
After coming to Deaconess SBHC in 2015, she began to realize that with diet and exercise, her life could change. She was routinely counseled on healthy eating habits. She was given tips for healthy cooking and smart snacking. She was educated on health risks related to being overweight. She was educated on what kind of dieting works and what kind of dieting does not work. She was educated on different types of exercises. She was routinely coming to Deaconess School Based Health Center for weigh-ins, education and tips, but most of all for support and encouragement. The Deaconess SBHC staff would continue giving her 'high-fives' and hugs throughout her journey and continue to do so today.
HER DETERMINATION
Since beginning her life-changing journey about 2 years ago, she has lost a total of 59 lbs.! She has gone from 256 lbs. to 197 lbs. She continues to make healthy lifestyle choices and is determined to continue her weight loss journey.
In 2017, she is now accustomed to cooking healthy meals with Grandma, choosing healthy snacks, and exercising daily. She believes that coming to Deaconess SBHC has changed her life. The education, support, and encouragement she receives are unmatched. She now has a positive outlook on life! She believes that with hard work and determination, no goal is out of reach. We, at the Deaconess SBHC, are so proud of her accomplishments and continue to help guide and support her!
We are her biggest cheerleaders!!!