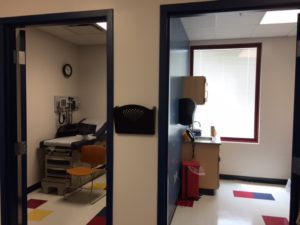 The Roberts Paideia Academy recently expanded their facility. They added an outside entrance for the community, a bathroom, exam room and waiting area. They serve the general public and will be open through the summer.
Read more about Roberts Paideia Academy.
Their hours are Monday-Friday, 8am-4:30pm. For more information contact Nicole DeGreg, FNP at nicole.degreg@cincinnati-oh.gov or 513-363-4627.